Sorry I haven't been commenting on your posts, my laptop was in for repair for the past few days and I just got it back! I hope you are having terrific holidays and a jolly Christmas!
As always (except I missed it last year), here are pictures of my Christmas presents!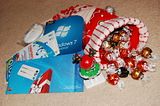 My annual stocking from my dad. It contained (a lot of) Lindor chocolates, envelope of scratchy lottery things, a hand warmer (NO idea what this is), M&Ms, and Windows 7! Woot. Won't be installing that till Summer xD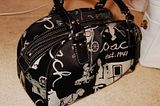 My dad and his girlfriend both got me Coach bags. I don't really like Coach's style but I must say I'm very happy with these too! I'm already using the black one and loving it (even if it's an older style). =)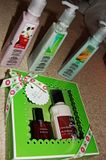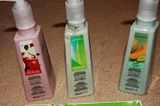 My brother got me Bath and Body Works soap (that I asked for) and Jana got me Bath and Body Works perfume + lotion set. YAY! Love that store!
My mom gave me $100 in a red pocket (so Asian), my grandma gave me $50 (along with a winter hat I gave her last year >.> Oh re-gifting... also so Asian), and my roomies Jeanette and Connie gave me the first Glee CD along with two chocolate lollipops =)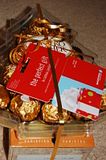 Sammy got me some Ferrero Rocher chocolates, milk gel pens with a black notepad (how reminiscent!), a cute stuffed doggie, and a Liplicious 2-in-1 moisturizing lip colour & sugar scrub.
Lacey got me a box of Ferrero Rocher chocolates, a box of Desobry biscuits, and a Shoppers Drug Mart gift card.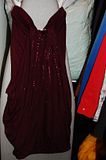 Alice got me the tube top dress I wanted from Dynamite. =) Yay!
Last but not least....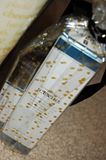 Eileen got me THE sweetest gift. Starbucks mug with customized words on the outside to describe me. I love it!
My dad also gave me a sample of $70 ice wine =3 Bwhahaha, will be
downing
drinking that on New Years most likely.
[insert picture of Shari's present here]
.
=3 <3
My brother and I also got the whole set of Ding Dong/Doraemon movies, LET THE MARATHON BEGIN!
Kinda sad there's no make up but that's okay, I love all the gifts regardless! <3
I'm totally not done gifts for people either but that's okay!! I'll get them done before the break FOR SURE!
~Amy [wishes everybody's holiday wish comes true]
Merry Christmas!